Julian Macey RMS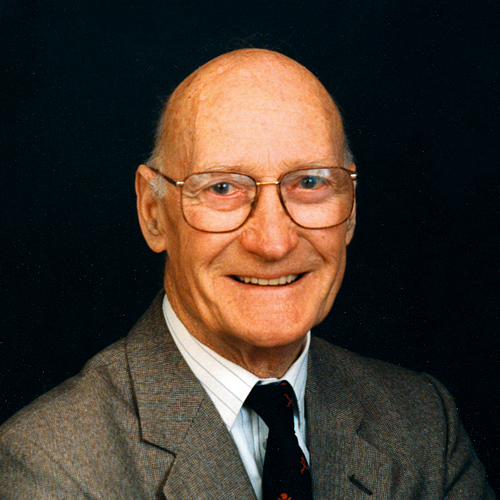 Julian was born in Minehead in 1920 and began painting as a hobby over 50 years ago. He became a member of the Gt. Yarmouth and District Society of Artists in 1961 and after serving on the Committee for many years was Chairman from 1977 to 1983.
Julian's interest in art was aroused when he was just 5 years old by 2 large pencil drawings on the wall of his front room. The first drawing was a clearing in the forest with a lady on a white horse placing a letter in the cleft of a tree. The emotion it aroused was one of expectation and excitement. The second picture was of the same scene and characters but the emotion was one of rejection, dismay and fear. Julian was deeply moved by these pictures and the impact has remained to this day stirring a love of detailed pencil drawing.
Whilst working as Divisional Youth and Community Officer he met Teddy Moore, Winston Churchill's toast master during the second world war. Realising that Julian was in a stressful job he advised him to take up painting but when Julian said he didn't have time to paint his reply was "If Winston Churchill could find time during the war what is wrong with you?" He took this advice and started to draw and paint.
Following his retirement in 1980 from the Youth and Community service Julian has devoted much more of his time to painting. He works in a variety of mediums including oils, watercolours, pastels and pencil. The majority of his detailed pencil sketches are done on location. Julian has had his work accepted for the Royal Miniature Society's Annual Exhibition in London since 1985 and was elected an Associate Member in 1990 and a full Member in 1995. His miniatures have been included in 2 world exhibitions of miniatures and he is featured in the RMS Centenary Book, a copy of which is held in the Queen's Library at Windsor. Two of Julian's pencil drawings are in the Jubilee gift book presented by the Society to Her Majesty, Queen Elizabeth.
Julian has played a prominent role in pioneering the Society's Permanent Collection scheme and having served since its inception retired as Chairman of its Management Committee in 2014. Over the years Julian has spent much of his time promoting art exhibitions in the area and was a founder member of the James Paget Hospital Arts Committee. He was also a member of the Great Yarmouth Library Gallery Advisory Group.
In 2001 at the invitation of the James Paget Healthcare Trust Julian held a one man retrospective exhibition at the hospital showing a wide selection of his work covering a 40 year period.
In 1990 Julian was granted Honorary Life Membership of the Society in recognition of his long and dedicated service and in 1994 was elected as the Society's President, a post he held for 20 years. In 2011 Julian's fiftieth year was celebrated by the Society.
Sadly Julian passed away on the 29th October, 2019 aged 99.
Medium:
Pastel
Pencil
Watercolour
Style: Landscapes