About
History of the Society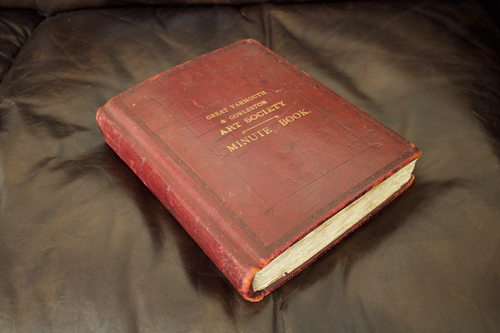 The Great Yarmouth and District Society of Artists was founded on 18th November, 1927 with the aim of generating and sustaining a love of art in the community. This would be enhanced in the form of Society exhibitions creating opportunities for members to show their work for the pleasure of the public. With the exception of the war years this annual exhibition has been sustained.
Many artists have contributed to the prestige of the Society over the years. The first Chairman, Mr Campbell Mellon ROI. RBA., had fifty works hung at the Royal Academy. Mr J.J.Hall was one of the top illuminators of the day. Rowland Fisher ROI. RSMA. exhibited regularly with the Royal Society of Marine Artists and the Royal Institute of Oil Painters. The first President of the Society, Sir John Arnesby-Brown RA., was knighted for his contribution to the Nation's art and is recognised as one of the great English landscape artists. There have been many more artists of great repute within the Society and its original values and standards are upheld.
Today, Members of the Society promote art in the community, support school projects, raise money for and display work in the local hospital. A Trust has been formed to provide a cash award to a chosen art student each year to further their career in art.
The Society has its own Permanent Collection consisting of eighty original paintings by past and present members and a comprehensive record of artists' works, publications and other documentation.