John Dickson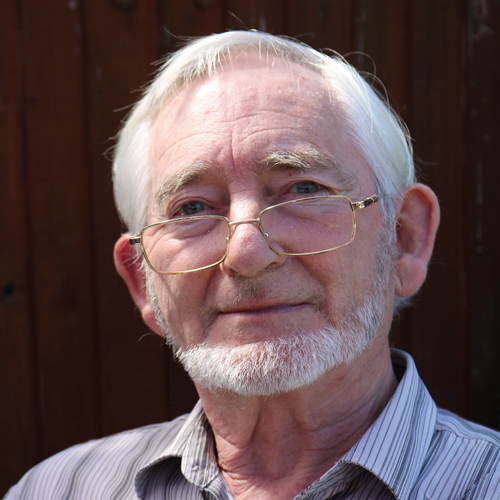 John was trained in art by his mother, a qualified artist and portrait painter (who in 1935 was chosen to design an Illuminated Address on vellum to George V and Queen Mary on their Silver Jubilee).
Married, with three daughters, he has always had a passion for art and music.
However, he read Economics and Law, became a Chartered Accountant and moved to Great Yarmouth in 1968 where he became Chief Accountant of the Erie Electronics Group. Highlights of his commercial career, which took him from China to the USA, included working with consultants on the EMI Brain Scanner, and being Chief Accountant on the project to build a floating hotel for the Falkland Islands troops.
For 15 years before retirement he worked for Post Office Counters Ltd (which ran the UK network of post offices) in their City Headquarters, and then in the Postmaster General HQ, Chesterfield, as Chief Accountant.
On retirement he was accepted by the Great Yarmouth & District Society of Artists. Since then he has also exhibited as a member of the Barbados Arts Council, and in the Barbados Hilton with the Gallery of Caribbean Art.
Two of his paintings are in National Trust properties: Washington Old Hall (the home of the Washington family near Newcastle-on-Tyne), and Barbados Portvale Sugar Factory Museum.
In 2016 John accepted an invitation to be listed in Who's Who in Art.
Medium:
Watercolour
Mixed Media
Style: Landscapes