Louise Rivett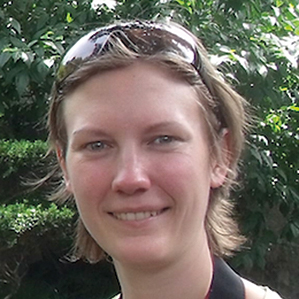 Louise Rivett was born in Gorleston in 1984 and specialises in detailed cityscapes and landscapes.
Having studied art throughout school, she achieved an A-Level in fine art at college and has since continued to carry on producing art work in her spare time as a much loved hobby.
She enjoys working in a variety of mediums including oil, pastels and pencil, however she particularly loves working in pen and ink creating large detailed black and white drawings. She has been a member of the Great Yarmouth and District Society of Artists for about 10 years and was extremely honoured to win the people's choice award in her first year of exhibiting with them for her piece 'Gondola Ride'.
Having gained a degree in Media Studies at the University of East Anglia, Louise moved to London, where she has been living for the past 8 years, working as a freelance editor. She has edited a variety of television shows including Pointless for the BBC, 1000 Heartbeats for ITV, Outrageous Acts of Science for the Discovery Channel and several other broadcast and promotional programmes.
In her spare time she is also a keen sportsman, playing in a football league, running, cycling and playing netball and basketball. She also enjoys reading and has a passion for film and one day hopes to be editing feature films as well as television.
Medium:
Pen & Ink (B&W)
Acrylic (Black & White)
Soft Pastels
Style: Landscapes